Measurements
Every pair of jeans starts with the taking of measurements. If you are near Connecticut it's possible to schedule a time to meet and James will measure you personally. For those farther away, measurement instructions are provided on the website so that you can accurately measure your self.
Fabric & Details
Fabrics are then chosen by the client from a growing number of fine selvedge denims imported from Japan. Weights are considered, 11oz to 16oz being the usual range as well as the shades or color. Buttons and grommets are also chosen along with any special requests such as extra pockets, fit, and more.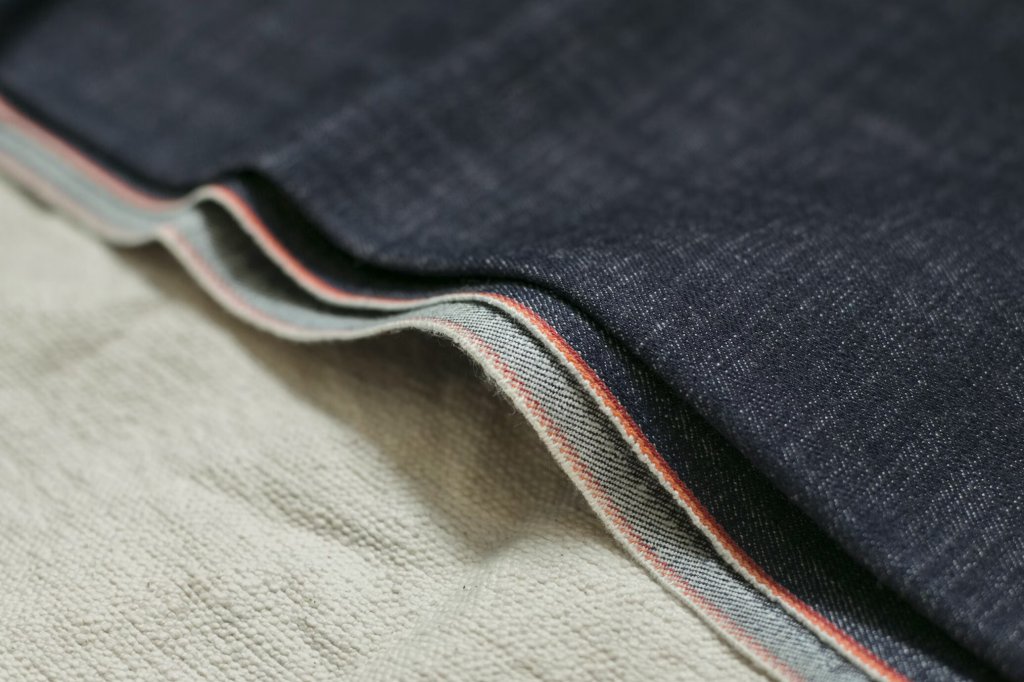 Pattern
After your measurements are taken, James will begin the real work of drafting your pattern according to your own measurements and body proportions. A good pattern is the firm foundation for your garment, and will be improved and finessed with each garment as you change shape.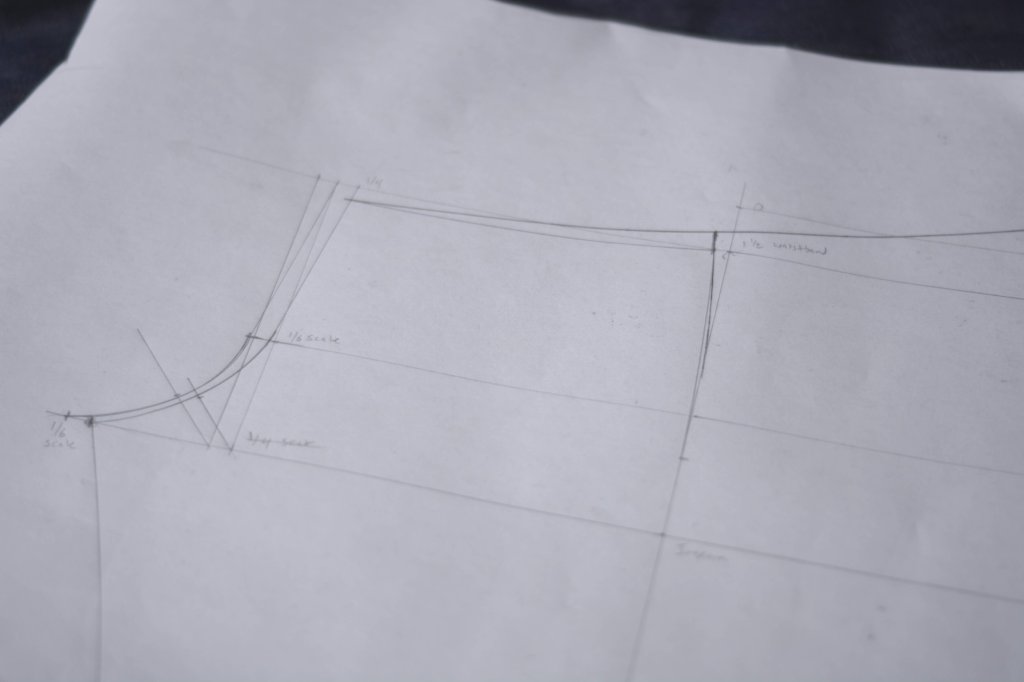 Fitting
A mockup is then sent to the client to try on for fit. While a pattern is the foundational starting point, there are usually little things to adjust here and there that turn a good pattern into a great pattern that fits like a glove. Clients can email photos of their fitting or for those nearby a personal fitting can be arranged.
Tailoring
With the fitting out of the way, James will sit down at the sewing table and finally begin work on your new pair of jeans. Each pair takes about 18 - 20 hours of work using a beautiful old Singer 201 sewing machine from 1938 as well as hand stitching as appropriate. Each pair is entirely constructed by James and signed and dated for the client.